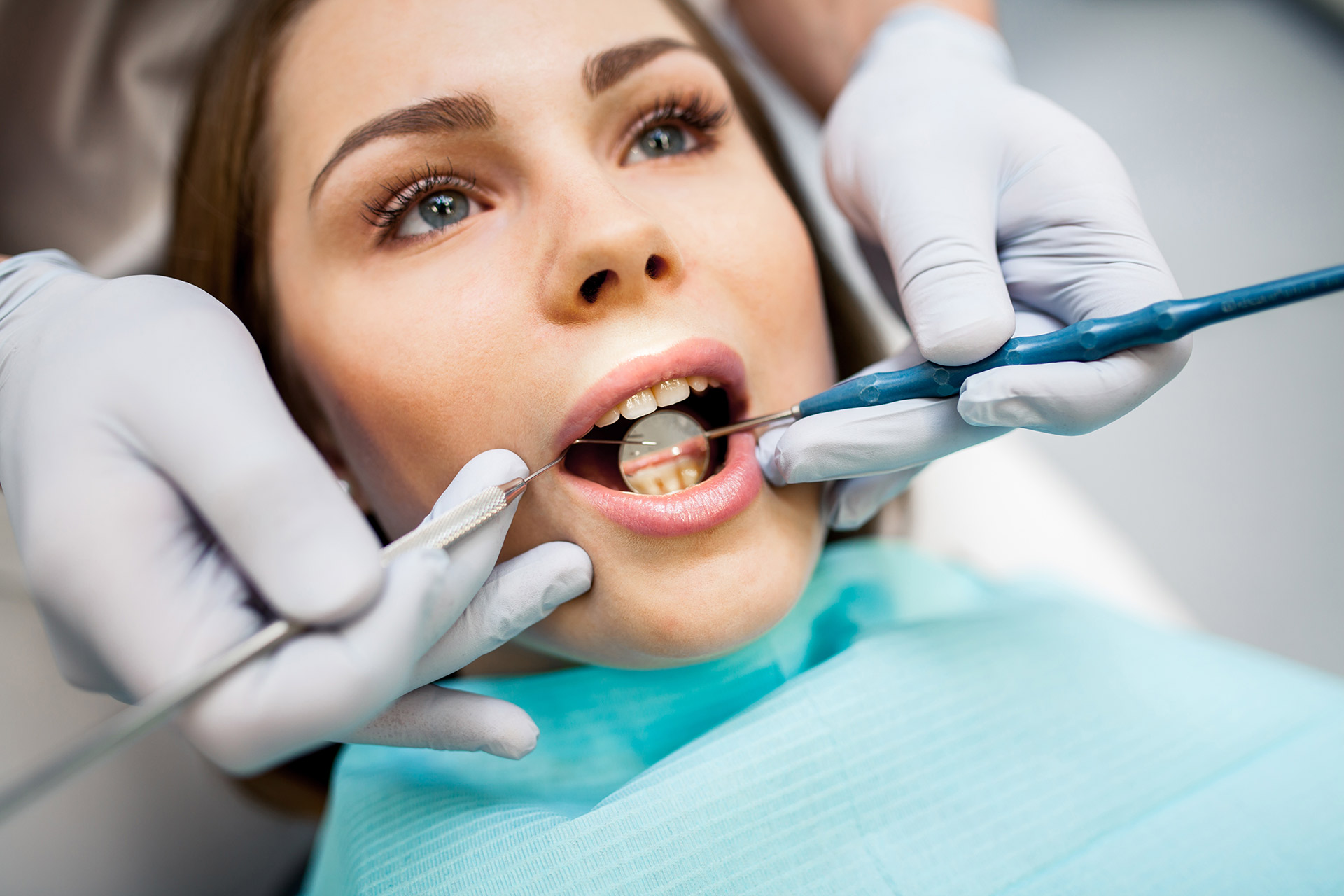 Tooth extractions may be recommended for a variety of reasons, such as tooth decay or infection. If you are nervous for this treatment, we also offer Nitrous Oxide (laughing gas) sedation to help you relax and feel more comfortable.  After your treatment, we will provide detailed post-op instructions and follow-up care.
General Tooth Extraction Process
Prior to removing a tooth, we will explain the procedure, answer your questions and obtain your consent. We will administer local anaesthesia (freezing) in the same manner as we would prior to a filling. We can also administer Nitrous Oxide (laughing gas) if you are particularly nervous for the procedure. During the procedure, it is normal to feel pressure (pulling, pushing, twisting) but you should never feel any pain. We will ensure that you are as comfortable as possible throughout the procedure. Afterwards, we will provide you with clear instructions for caring for the extraction site and can schedule follow-up appointments to check on healing, if necessary.
The following are the recommendations we make following an extraction:
Rest and relax as much as possible

Avoid brushing and flossing around the extraction site

Avoid drinking through a straw and spitting

Avoid smoking

Apply an ice pack to reduce discomfort and swelling

Eat soft foods

24 hours after your appointment, you can begin gently rinsing with warm salt water
Dry Socket: What It Is & How To Avoid It
A dry socket occurs when the blood clot in the extraction socket (where your tooth was removed from) either fails to form properly or becomes dislodged. If a dry socket develops after an extraction, it can be quite painful. The best way to prevent it from occurring is by following our post-op instructions. The most common causes of dry socket after an extraction are smoking, drinking through a straw, aggravating the socket and not taking some time to rest and heal after your extraction. There are also some medications that may predispose you to developing a dry socket. We will be sure to discuss this prior to your extraction appointment.
Why Choose Huron Family Dental
Focused on Your Oral Health
Huron Family Dental is dedicated to providing our community with healthy, beautiful smiles. We believe one of the best ways to help our patients achieve optimal oral health is through education and prevention. Which is why we love to educate our patients on the best oral health care practices and can answer any questions you may have.

Modern Equipment & Techniques
We can ensure you are as comfortable as possible and getting the highest standard of care with our state-of-the-art dentistry equipment. We are also continually updating our knowledge and skills at continuing education courses, conferences and meetings, in order to provide the most effective and efficient treatment for our patients.

Gentle, Caring & Professional Team
Dr. Emily, Dr. Tim and their friendly team look forward to creating lifelong relationships with their patients. We treat our patients with respect and compassion and strive to be as gentle as possible.
Book An Appointment Today!
Give us a call or fill out a contact form to book your appointment. We will be sure to accommodate your busy schedule. 
We look forward to seeing you soon!
Monday…………………………………..8:00 – 5:00pm
Tuesday…………………………………. 8:00 – 5:00pm
Wednesday…………………………….8:00 – 5:00pm
Thursday…………………………………8:00 – 5:00pm
Friday………………………………………8:00 – 3:00pm
Saturday……………………………….. Closed
Sunday………………………………….. Closed